The best way to watch movies is on your LCD or on Plasma TV with high resolution.Most of the people today have iPod today and watch their movies on it.Xantech has launched the XIS100 iPod dock,which allows you to watch movies on your Plasma TV with a high resolution.Below you can see some of the key features of it.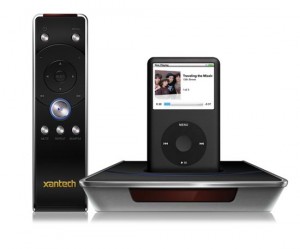 Here are the features
Stand-Alone iPod Dock
Stylish Remote with Hi-End chrome design
Compatible with all current iPods (iPod Classic, iPod Touch, Nano 3G etc)
Allows menu viewing and control direct from any viewing monitor (i.e. Plasma, LCD Projector etc)
Component video and composite video output
RS-232 and IR controllable
Touch Panel Support
Multi-Language menu support
Direct IR input on rear
Works as stand alone or via on-screen video display
Album Art Display
Metadata to and from Xantech CSPLCD Displays with multi-line display (or to XTR39 with new RF2IR2w)
Single Line Meta-data Display with Xantech MRC Keypads
Threaded inserts for secure mounting in public places
With this amazing iPod Dock you can watch movies in high resolution earlier which you saw in 480pixel display.