The wait is over and Apple today sent out the invitations to the media and press about the September 12th, 2012 event. What everyone is expecting and what I'm expecting as well is that 09/12/12 is going to be one of the biggest events in the history. The image inside the invitation email shows a big '5' as a shadow under the date '12'. This shows that what everyone was expecting is true and the new iPhone is called 'iPhone 5'. It looks like that the officially iPhone 5 release date is September 12th, 2012 now.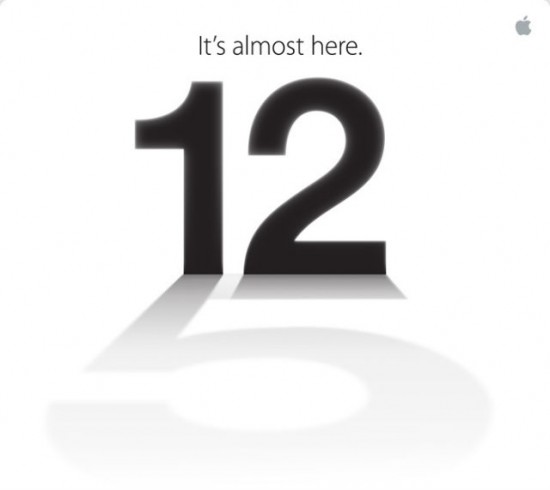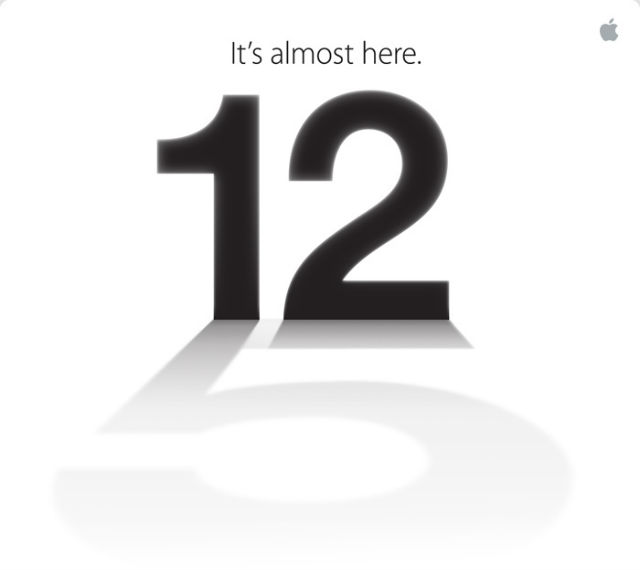 Yes, there is that big 5 as a shadow of the number 12 as seen in the image above. There had been many rumors and predictions about the new iPhone 5 in the market and almost every blog mentioned it and couldn't stop them self from posting something related to it. There were many conceptual images released too, and those were released even when the iPhone 4S was about to launch and everyone was expecting at that time, that it's name would be iPhone 5. Even there was a video about the conceptual iPhone 5. One more prediction that I wanna make here is, may be iPhone 5 will be named as 'iPhone V' and Apple use the roman digit this time.
Apple has always surprised everyone with their naming conventions. I remember when iPad was released everyone was calling the iPad as iTampon as fun because no one was expecting that name from Apple and everyone was looking towards something like iTab or iTablet. Similarly there were strangely iPhone 3GS after iPhone 3G and iPhone 4S after iPhone 4 which disappointed people as well that even after spending so much on a new iPhone they can't feel the difference in the outlook. (Yes, internally every newer version became very strong, but the body disappointed people). It is generally seen that Apple is following a special method for iPhone for naming it. We can see that its usually 'iPhone X' and 'iPhone XS' the next time and then goes back to the 'iPhone X'. I remember I saw some film and one of the character in that movie comes from the future and the person in the present asks abruptly "Has Apple released the iPhone 100?" and "What are the features of iPhone 100?". May be the 10th generation of iPhone will be called iPhone XS (pronounced as 'excess'). As I mentioned earlier may be if this iPhone is named as 'iPhone V' then the 10th generation 'iPhone XS' is confirmed.
This year as expected Apple has already achieved a milestone by becoming the most valuable company in the history, and they are still looking forward to become the first trillion dollar company. September 12th is going to be a deciding day for Apple as everyone have their eyes on Apple now. Recently they won the case against Samsung and received $1billion, so everything is currently going in favor of Apple.