People in Australia got quite frustrated with the Apple's New iPad WiFi + 4G tablet because it was not supporting the 4G LTE networks of Australia. Apple therefore offered a refund because the 4G network of Australia was not connecting to the New iPad 3. The New iPad was able to connect with the US 4G networks but the Australian network of Telstra got out of their hands.
Now as a compensation, Apple agreed to pay $2.25 Million for the New iPad as people claimed that Apple Australia mislead them in selling their new product. The term used by Apple on their website "WiFi + 4G" is considered to be as misleading information which made the users to buy the new iPad and later realizing that it was not compatible and working with the Australian 4G (LTE) networks.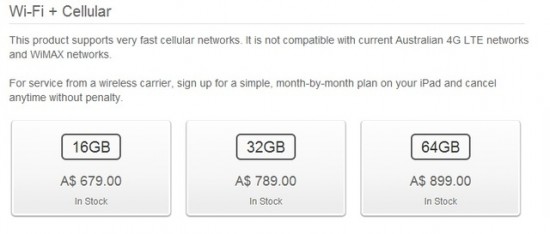 Later Apple changed the description on their website as well and corrected it to "WiFi + Cellular" as the model description of the new iPad. They also added a caption on the Apple Australia website saying:
This product supports very fast cellular networks. It is not compatible with current Australian 4G LTE networks and WiMax networks.

For service from wireless carrier, sign up for a simple, month-by-month plan on your iPad and cancel anytime without penalty.
Despite offering the full refund The Australian Competition and Consumer Commission took this issue to the federal court. The settlement claim is yet to finalize as the court has adjourned the case until Wednesday to gather more information.