Yes! You read the title of this topic right. The freshman class of 2016 at Seton Hall University are getting free Nokia Lumia 900. Seton Hall University in South Orange, New Jersey decided to give away free Nokia Lumia 900 to all the freshman joining this fall. Seton Hall has partnered up with Microsoft, Nokia and AT&T to provide a custom version of Nokia Lumia 900.
The free Nokia Lumia 900 will contain a custom app which is a guide for the freshman. The SHUmobile app " … customized social media integration and direct communication channels with their freshmen peers, peer academic advisers, housing information and roommates."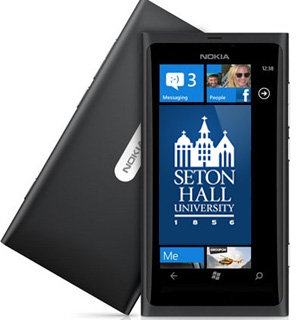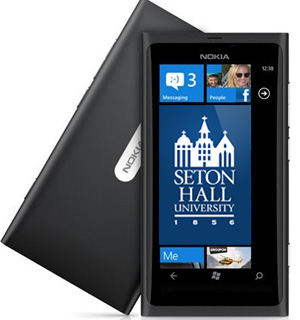 SHUmobile includes, among other school-specific features:
Access to faculty and employee directory
Browse course catalog
View Campus map
Get Setonian News
SHUfly tracking
Browse library catalog
Michael Taylor, Academic Director, Center for Mobile Research & Innovation for Seton Hall, says:
"Mobile technology has become ubiquitous and pervasive, but we are just beginning to understand the breadth of its impact across campus. Smartphone use in higher education has tended to rely on finding a specific app to fulfill a specific curricular purpose. With the close collaboration between Nokia and Microsoft on the Lumia 900, the phone itself takes center stage."
The life of freshman at Seton Hall University will be made much more easier when they will have the access to all the important school information right in their hand. Apart from this, Microsoft is trying to create the awareness of their new operating system and is trying to teach people how their new UI for Windows 8 will make their lives better.
SHUMobile app is already available for iOS, Android and Blackberry. The freshman will have the easiness of communicating with others and advisers through the phone. According to PC World, this is not the first time Seton Hall has giving free phones and gadgets to their students. A number of students were given free Nokia smartphones, Kindle devices, Android and iPad tablets as well.
I would just like to say Good luck to the new class of 2016 at Seton Hall University, because a new Nokia Lumia 900 is waiting for your in the dorm.