I came across a nice website called Twistory which allows you to keep a record of your twits from twitter using third party online calendars. With the help of this you can store your twits in the calender with time and date tags so that you can maintain a full history of your twitter. It will become like a diary for you of your twitter.
This service creates a twitter backlog feed for you so that you can then import it to different iCalender services such as Google Calender. You will simply need to add the link provided by Twistory to you Google Calender and the rest if your Google Calender's work.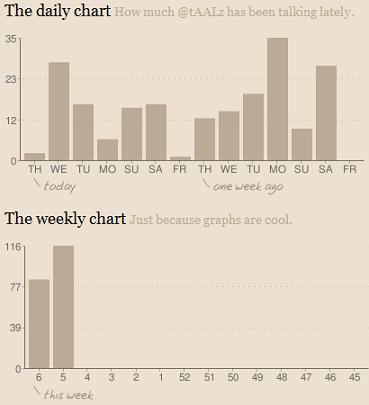 It provides a very good chart for the users to know how much twitting they had been doing in a day and over a week. Ok by the above picture you must have noted I'm not very active in twitter 😛 just limit twits.