On 13th Feb, 2011 Samsung announced the new Samsung Galaxy S2 at Mobile World Congress 2011, since then the news about the new handset started rolling out. On the same day the specifications of Galaxy S2 were leaked and later the photos started coming in. The news started falling in later that Samsung has decided to upgrade the processor from 1Ghz dual-core to 1.2Ghz dual-core.
GSMArena reported that Samsung has officially announced that there is going to be a Cortex-A9 CPU 1.2Ghz dual-core processor and Mali 400 GPU in the beast Samsung Galaxy S II. After that there was a leak of Samsung Galaxy S2 mini specification which showed that the mini handset will be equipped with 1.4ghz processor (but a single core processor). Because of this upgrade in the CPU of Galaxy S II it was expected that the launch will be delayed as per scheduled.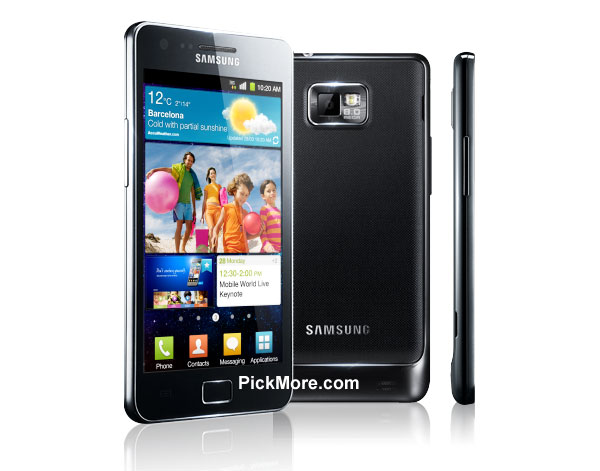 SizzledCore also wrote, "The phone is not anywhere near the official launch, but according to the rumours, Galaxy S2 will probably make its way in the stores sometime in May." SizzledCore in this same very post a week ago from now while reviewing the phone told the specification to be 1Ghz processor.
Today on Samsung official twitter account, it was tweeted that the handset will release in April 2011 as scheduled. Btw, I have no idea, why there was an one hour gap between these two tweets, but there was. May be in the 1st tweet they announced it and later they changed it and thought to say "and will gradually roll out in other places later".
[Notice 1/2] Samsung GALAXY S II will be first released in April, as planned. (2:01 AM Apr 7th via web)
[Notice 2/2] It will be gradually rolled out in each market according to the local launch timetable. (3:01 PM Apr 7th via web)
[ad#ad-taalz-inpost-right]On the official Samsung website there is no clue about the frequency of the processor and it is only stated as "Dual Core Application Processor". If it really has this 1.2ghz dual core processor then it has to be called "BEAST" in real smartphone.
Samsung Galaxy S II has the following features:
1.2Ghz dual-core CPU Processor Cortex A9
1GB Ram
4.3 inches WVGA SUPER AMOLED Plus (Display: 4.27″ in actual measurement)
8-megapixel camera
1080p HD video capture
Samsung's new TouchWiz 4.0 user interface.
Networks: HSPA+ 21Mbps/ HSUPA 5.76MbpsEDGE/ GPRS Class 12Quad band GSM 850/900/1800/1900Quad band UMTS 850/900/1900/2100