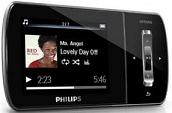 Portable Media Player (PMP) are really nice gadgets because you can see movies and play music/mp3/songs where ever you go. Teenagers mostly love these stuff, and that is why companies are now focusing on this target market. Philips introduced the new GoGear Ariaz PMP. The new PMP is all set to drive a good traffic toward itself, as there are plenty of nice new and cool features of it. Portable Mp3 and Portable Video Players are the gadgets which everyone will carry in the future all the time.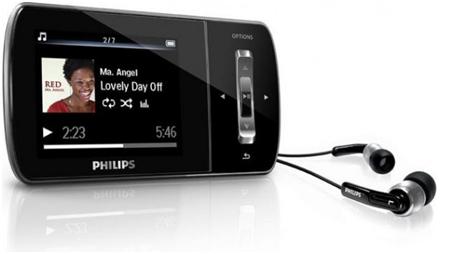 [ad#ad-taalz-inpost-right]Features:
Full Sound Technology (Philip patent) – improves bass and treble quality
Isolated earphones so that no outside sound disturbs you
3 different ear-buds to give you the right fit
Measurement: 66 x 43 x 12mm
2″ display screen
Touchscreen plus navigation buttons
Download from Internet via your computer or laptop
RDS FM tuner
Memory+Prices: 4GB ($100), 8GB ($125 and 16GB ($160).
This cool player would be available in markets in April.So hang on !!
Via [pocket-lint]