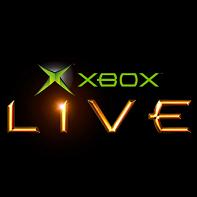 At CES2009 today Microsoft presented the new upcoming features of XBox Live. Microsoft has already sold 17 Million Xbox Live across the world till year 2008. The upcoming title of Microsoft Xbox's most astonishing game "HALO" will have two different kind of games.
HALO Wars – which is a stretigical game, not the one you have already played.  It will be available in the market by Feb. 28th, 2009.
The other title is HALO 3 ODST – this is the known type of game that you have already experienced in the previous version. It will be out in somewhere Spring 2009.
Xbox is no more the only gaming console. Microsoft is making Xbox more of a social network. Microsoft is starting a new kind of thing on Xbox Live, called "Xbox Prime Time". Xbox Prime Time is a channel, where people can play games in a gathering. Your friends, family, children all can play a single game at a time. The demo game that they showed was the "1 vs 100", which was just like a famous reality TV show "Who will be the millionaire". All the audience in the game were also the players.
Further Microsoft got around 35 studios working with them for making movies and videos. Microsoft Xbox as earlier said, is not just a gaming console anymore. You can view High Definition movies via streaming from netflix. The premium members can browse and view the movies through their Xbox Live. There are around 12,000 TV Shows available to view and are fully interactive so that you can pause, stop, rewind, forward the scenes. And yes you can even sort out your show queue though your Microsoft Mobile enabled handset!
On the other hand Xbox has become a very big source of music downloads. Over 60million songs had been downloaded through Xbox Live till now. Big bands like Metallica, ACDC and others are getting online with Xbox Live to create their social circle.
The most fascinating part of the presentation was about the Xbox Live KODU in which you can create your own games and sell on Xbox Live.