Many people with some Android handsets are having problem that they are not able to play their downloaded DVDRip movies and their whole collection just went into the bin. Their Android handset is not supporting avi, mkv, mp4 or divx format. Samsung Galaxy S I guess is the only Android handset which has a DIVX support by default in it, and from now on new handsets will have this support. Previous handsets do not support it, so here is a guide on how to play avi, mkv, mp4, divx and other video file formats on Android.
I managed to find two android application which you can install for free and enjoy your downloaded dvdripped movies.
MoboPlayer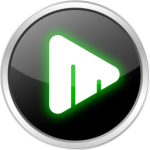 MoboPlayer is free and supports almost all the video formats including avi, divx, mp4, mpeg, mkv and not just that, it also support the subtitle either built-in into the mkv file or loaded separately from srt, ass, saa files. Download MoboPlayer for Android to play avi, mkv, divx, mp4 and other video file formats.
Following are the features of MoboPlayer for Android:
Support almost all video formats.
Support srt, ass, saa subtitles and mkv, mp4, mov's built-in subtitles.
Support multi-audio stream and multi-subtitle.
Support playlist and continuous play on same type files.
Support http, rtsp streaming.
Support media library and media sort by type.
Support media's thumbnail display.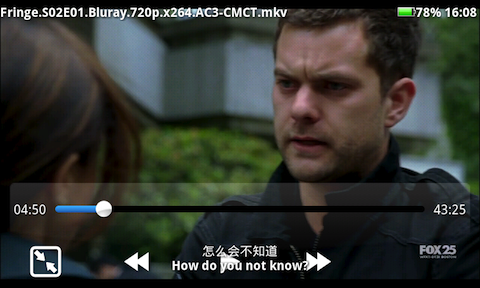 Download MoboPlayer for Android
RockPlayerLite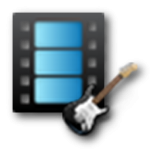 This is the other application which claims that it runs almost all the video file formats on Android handsets. RockPlayerLite is a free version but shows ads in it, the proper ad-free version is sold on their website http://www.rockplayer.com/ because Google Android Market does not allow paypal. The ad-free version cost $9.9. You have to know that which CPU processor your handset has so that you can download the version accordingly. The player is available for ARMV6, ARMV6_VFP, ARMV7 and a universal version which is for every processor. Still it is recommended to get the proper version for your CPU.
Some of the reviews that I found on Android Market for this application says that it does not work on their handset, most probably because they did not download the proper version for their CPU or if the video gets slow down during playing it may be the same case again.
RockPlayer can support audio and video container format: avi mkv rmvb mp4 mov wmv asf wma wav mpg ts mpa dvd au mp3 mid ivf aiff ogm ogg cda flic d2v aac roq flac drc dsm swf pls pmp.Audio and video encoding format AAC AC3 DTS FLV4 LPCM ALAW ULAW MPEG Audio MPEG-1 MPEG-2 RealVideo RealAideo Vorbis AVC VC1 XVID DIVX SVQ Theora Bink Theora Bink basically includes all popular multimedia formats.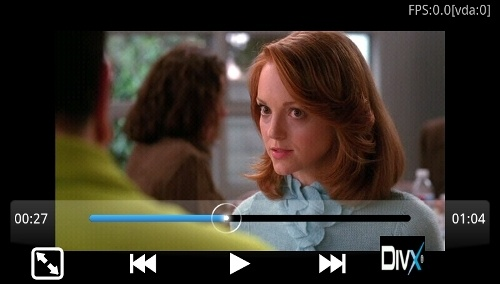 Download RockPlayerLite for Android: