Kids of this generation are so lucky,they have so much exciting stuff in their hands that previously no one had like the PlayStation or the iPod.Today the new technologies are targeted for both the adults and the young.Japanese companies Kohjinsha and Bandai have now joined up for the Gachapin and Mukku Netbook for kids.This netbook is a total fun for the kids with some really cool specifications.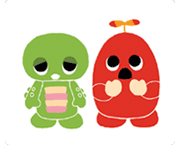 Gachapin and Mukku are very famous characters among the kids in Japan.The former is a Dinosaur and the other one is a Bigfoot.
The netbook is expected to be a sure hit because kids in Japan are die hard fans of these two characters.Interestingly,the netbook has been given very nice features and the task has been taken seriously.Below you can read on some of what the netbook offers.
Features:
1GB of RAM
120GB of HDD
1Seg Digital TV tuner
Its  powered by an ATOM N270 CPU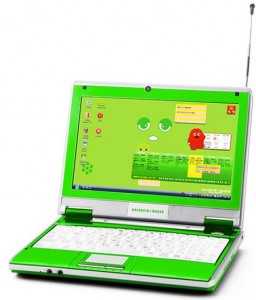 The netbook would be launched exclusively in Japan,and it would cost $868.The color so far available is shocking green 🙂