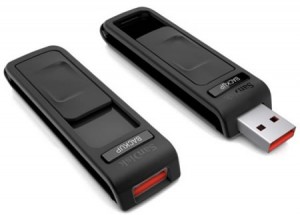 Backing up your data is very important,as there is no assurance of your data being safe when your computer jams up.There are a number of ways you can store your data like in external hard-disks etc.SanDisk is launching its backup USB drive which will backup all your data,with only one click of a button.
The USB has a built-in backup software,all you gotta do is just press a button on the USB and your data on the computer will be stored in it.With no need of installing the software on your computer,the instance backup feature of this USB surely gives it a cutting edge over the other USBs in the market.
In this hurry to do work environment,the need of such gadgets is very high.Companies should be more focusing on providing their users such technologies.
The USB will come in about 64GB range,and will cost $39.99 – $199.9.