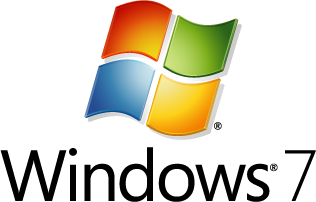 Without a doubt Microsoft Windows XP is so far the most liked and most reliable operating system by Microsoft. PC users don't want to upgrade their operating system from Windows XP to Windows Vista or even the upcoming new Windows 7. XP lovers will are using WinXP and because of this reason Microsoft had to extend the WinXP support two times. Its been nine years since the release of Windows XP and still people are using it. Businesses around the world still relay on Windows XP. Finally Microsoft released the need of Windows XP on their upcoming new operating system Windows 7. Now you can run Windows XP virtually on Windows 7.
[ad#ad-taalz-inpost-right]Microsoft has created an add-on software for Windows 7 users. This feature is called "Windows XP Mode". This Windows XP Mode is adopted from the Microsoft Virtual PC 7 which uses XPM (formally known as Virtual PC). It uses the processor-based virtualization of the operating system. Windows XP SP3 license will be given freely to the Windows 7 Professional, Enterprise and Ultimate users. Windows 7 will be equipped with Windows Vista compatibility as well as Windows XP.
Can I run Windows XP Mode?
[ad#ad-taalz-inpost-left]A question which everyone is asking. As I mentioned above the Windows XP Mode will require processor based virtualization, that means not every BIOS will be able to support it. Microsoft has therefore setup a help page for Windows XP virtualization. You need to download a specific program to first check whether your system is capable of running it or not. Intel based processors and AMD processors both has a separate way to diagnose. This diagnose test will let you exactly know about the compatibility of your processor with Windows XP More.
Which processors support virtualization?
Intel users can check here whether their processors support virualization or not. AMD users can also have a look at their processors here for virtualization.