Many of my friends had been asking me to tell them some way of running multiple Skype messengers on Windows because usually most of them have multiple Skype IDs. So, I thought to put up a little help guide for you all and tell you how to run multi skype in Windows.
I have tried running multiple Skype on Windows 7 and it worked for me and it should work for you on Windows XP and Windows Vista too.
How to run Multiple Skype Messenger?

Goto Start Menu -> Run
Type
C:\Program Files\Skype\Phone\Skype.exe /secondary
Yes, thats it. Another instance of Skype will run and you can login to your other skype ID too at the same time.
How to make a shortcut of Multi Skype?
Right click on your desktop
Select 'New -> Shortcut'
On the next screen in the location field put (with double quote)
"C:\Program Files\Skype\Phone\Skype.exe" /secondary
Click Next and Finish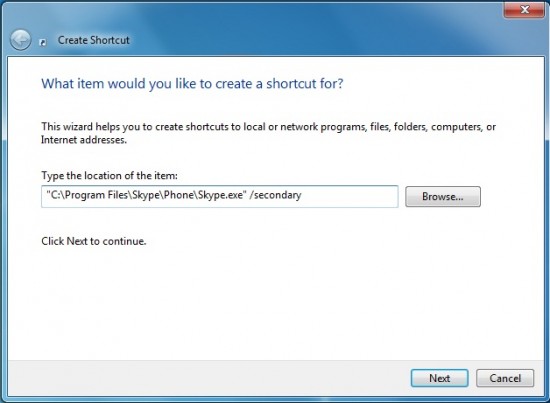 Now you will have a shortcut on your desktop. Click it and run as many Skype as you want.