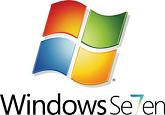 Microsoft's new operating system Windows 7 (Se7en, Seven) is expected to launch by Janurary 2010. Microsoft announched that there will be three different type of Windows 7 – NetBook, Consumer, and Enterprise version. This new version only have seven major changes from the previous Windows Vista operating system. Taskbar is the major center of attraction for everyone.
The taskbar of this new Windows 7 is more like tha Linux Fedora or may be Mac OS X, rather I would say its a combination of Windows, Linux and Mac's taskbars. The jump list provides the easy jumping between tasks. 
Windows 7 will be available to the consumers at Windows 7 website.