Nokia just released the new handset in the n-series, the new Nokia N97 Touchscreen mobile phone handset. Nokia claims that N97 is the world's most powerful computing mobile handset. In the past years the only thing I had been noticing in the Nokia handsets was that "nokia never gives out all the features in one mobile handset". In one handset there is a feature and in another there is something missing. After the specifications of the Nokia N97, I wonder Nokia has changed its strategy. Nokia N97 has everything a mobile phone must have.
Nokia N97 is a successor of Nokia N96. On the other hand Jaako Kaidesoja the vice president of Ngage said that Nokia N97 is the furture of Ngage Gaming and brought the gaming on the new widescreen. Nokia N97 is capable of playing 16:9 HD Videos and the best part of it is, the N97 5megapixel camera with Carl Zeiss optics lens record the videos in HD 16:9 Format.
Some of the analyst says that Nokia N97 is Nokia's first touchscreen mobile phone handset but still it will fail to capture the market over the Apple iPhone. They say Apple iPhone is still rocking in the market and Nokia will have to be extra ordinary cool with their handsets to break down the records of Apple iPhone.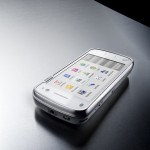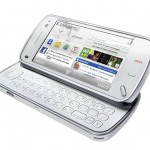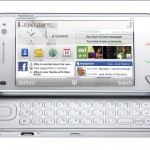 Click on the above images to enlarge
One thing that strikes me and I was amazed to see in the product specification of it is, that it does not have a processor like Nokia n96? Nokia N96 had a Dual ARM 9 264 MHz CPU and 128MB of RAM. But in Nokia N97 in all the specifications I found on the nokia's websites, there is nothing mentioned about the CPU. They forgot to mention it or what? I still have no clue. I mean if Nokia is saying that Nokia N97 is the most powerful computing mobile handset then how come it does not have a processor?
[youtube AD-elt8MN3I nolink]
Here are the specifications of the new Nokia N97 handset:
(You can also download the Datasheet of Nokia 97 )
Technical Profile
System (Band): WCDMA 900/1900/2100 (HSDPA),EGSM 850/900/1800/1900 MHz
Operating System: S60 5th Edition
Dimensions: 117.2 x 55.3 x 15.9 mm*mm (L x W x H) *18.25 mm at camera area
Weight: Approx. 150 g
Display: 3.5 inch TFT with up to 16 million colors nHD 16:9 widescreen (640×360 pixels)
Battery: Nokia Battery BP-4L, 1500 mAh
Media Memory: Up to 48GB (32 GB on-board memory,plus 16GB expansion via microSD memory card slot)
Video playback: MPEG-4 / SP and MPEG-4 AVC/H.264,up to 30 fps, up to VGA resolution Real Videoup to QCIF @ 30 fps Windows Media (WMV9) up to CIF @ 30 fps Flash Lite 3.0 / Flash Video in internet browser
Music playback: MP3, AAC, eAAC, eAAC+, WMA
Main Camera
Lens: Carl Zeiss Tessar™
Image capture: Up to 5 megapixels (2584 x 1938) JPEG/EXIF (16.7 million/24-bit color)
Video capture: MPEG-4 VGA (640 x 480) at up to 30 fps
Aperture: F2.8
Focal length: 5.4 mm
Flash: Dual LED camera flash and video light
Operating Times
Talk time: Up to 320 min (3G), 400 min (GSM)
Standby time: Up to 400 hrs (3G), 430 hrs (GSM)
Video playback: Up to 4,5 hours (offline mode)
Music playback: Up to 37 hours (offline mode)
Connectivity & Data Services
WLAN IEEE 802.11b/g with UPnP support
Micro-USB connector, Hi-Speed USB 2.0
3.5mm stereo headphone plug and TV-out support (PAL/NTSC)
Bluetooth wireless technology 2.0 with A2DP stereo audio, enhanced data rates (EDR)
GPS receiver with support for assisted GPS (A-GPS)