iPhone 5 has been rumored a lot these days all over the web on many blogs. Just after the launch of iPhone 4 the newer handset rumors started which was seriously a strange thing. So was it preplanned or something? Just my doubt, may be researchers already knew the drawbacks and flaws of iPhone 4 so just after the release, the rumors of iPhone 5 were in the market. Now another company 'Avian Securities' which is a component supplier to Apple talked about iPhone 5 to get into production by September 2011.
Before this 9to5mac said that their sources at Faxconn said that they have already seen the prototypes of iPhone 5 around the company. It means that Apple is almost finalized everything of the 5th generation iPhone, the prototypes are ready and the final ready to ship iPhone 5 will hit the market somewhere in December 2011 at Christmas. Christmas is the time that I see which would be the best for launching a new product and could double/triple the sale on the first day of launch.
Sony also mistakenly unveiled that the new iPhone 5 will be having an 8-megapixel camera as Apple has asked Sony to make the camera for their new iPhone. Sony CEO and President, Sir Howard Stringer in an interview with Wall Street Journal accidentally said that the main factory of Sony in Japan was hit by Tsunami and now the shipment to Apple might delay too. So, I guess Apple iPhone 5 is going to have Cybershot image technology now.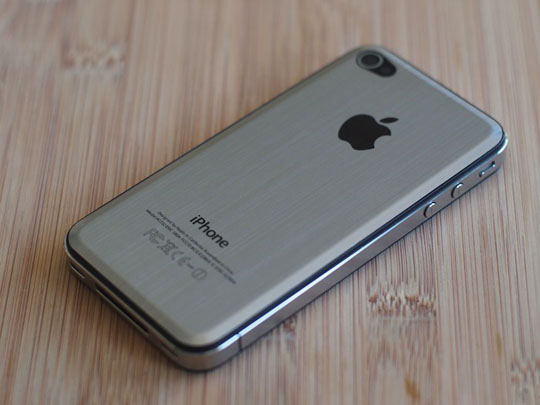 According to the 9to5mac sources, there are two major changes being seen in the prototype of the the new iPhone 5. The backside of the handset is now a metal instead of glass and the screen size is larger than iPhone 4. Apple acquired LiquidMetal in the past so may be their are using that technology for the new metal body of iPhone 5. The metal back will also increase the signal strength issues which were seen in iPhone 3GS and iPhone 4. The screen exact size is not yet confirmed but it is said to be around 4-inches. The overall shape of the handset is the same as iPhone 4.
I guess, Apple had a plan to launch the iPhone 5 around the mid or the 3rd quarter of 2011 but most probably because of the delay in the camera by Sony the launch date has been delayed till either the end of 2011 or start of 2012. On the other hand Apple may be waiting for Samsung to release their 'BEAST' Samsung Galaxy S II with dual core processor, then for sure Apple is going to put even a better processor than Galaxy S II to compete the market.