Mozilla Firefox 4 which was released yesterday has revamped totally. The outlook of firefox 4 is better and quite improved one which give more space for the websites to be displayed. The tabs are neat and clean, and the browser it self is quite fast from the previous version. The best part in it, is the HTML5 support. Firefox 4 also support the new WebGL technology for embedding rich media into websites.
WebGL is a nascent standard which is being developed by tech consortium, the Khronous Group. It is an application programming interface (API) running inside JavaScript engines allowing coders to write rich media apps which can utilise graphics hardware acceleration.
In Firefox 4 and Google Chrome, WebGL is turned disbaled by default and has to be turned on. In Microsoft Internet Explorer 9 (IE9) graphic hardware acceleration feature is enabled by default.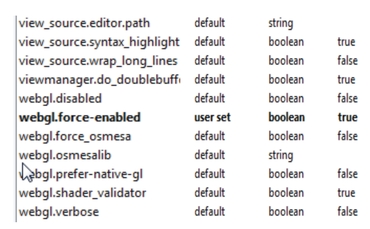 How to Fix/Enable WebGL in Mozilla Firefox 4?
Open Firefox.[ad#ad-taalz-inpost-right]
In address bar type about:config and hit enter.
It will show you the advance settings for Firefox.
Scroll down to the bottom and look for webgl.force-enable.
This option is set to false by default.
Simply double-click on it to enable it and set the value to true. (as seen in the image above).