Just after less than 48 hours after the release of Firefox 4 the Mozilla Firefox team released the next version of Firefox for the developers to work on it. Firefox 4.2 alpha 1 is available for download at Firefox Nightly for the developers. So the Firefox team is skipping the version 4.1 and directly jumping on to version Firefox 4.2 is what I see from the nightly latest trunk.
[ad#ad-taalz-inpost-right]Firefox today just after 24 hours released the Firefox 4.2a1 for the developers and has started rapid development as per their plan. Firefox team is now not going to bring out the major changes, rather will update smaller issues and increment the version number. The plan is to release Mozilla Firefox 5 by the end of June 2011. This fast pace of releasing new version every week or will create a chaos in the users and the users will always be in a fix what to do unless and until they are 24/7 connected to the Internet and firefox udpates itself again and again automatically.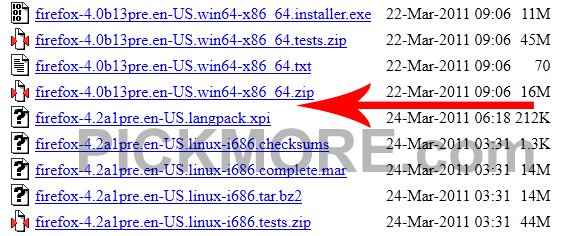 This above screenshot is taken from the trunk of firefox nightly which appears to me that there is no firefox 4.1 rather there will be a direct jumo from 4.0 to 4.2. Have a look at the changelog of Firefox 4.2a1, as I have seen a lot of changes in it. I wonder firefox 4 was released and still with so many things yet to finalize when I see the changelog of the upcoming version of firefox 4.2.