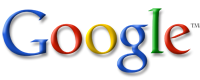 Google today announced officially the launch of the first Operating System by Google called "Google Chrome OS" and yes, its an Open Source Operating System. It is designed specially for the netbooks, as Google see an avalanche of netbooks coming into the market in the coming years. Google Chrome OS will be able to run on any x86 machine as well as the mobile AMR processor. Further Google said that the final version of the OS will be available in the market by the second half of year 2010. Google said that all the applications of Google Chrome OS will be web-based.
[ad#ad-taalz-inpost-left]What will be the expression of Microsoft after this? Well, as the Google Chrome OS new is just out in the market few hours ago, so I cant tell you about the Microsoft's response to this news yet. TechCrunch a very famous blog wrote "Google Drops a Nuclear Bomb on Microsoft, and it's made of Chrome". Well certainly that is a nuclear bomb explosion for Microsoft. But do you really think that Google Chrome is a threat to Microsoft Windows?
Google Chrome cannot be a threat to Microsoft Windows initially. The reason that I can think of so far is, Google Chrome will need at least 2 years after the launch of it to get mature. Google just cannot come up with a final release at once. Yes, You must have noticed that Google Mail (GMail) just came out of the BETA phase, after like 3 years of it. So to foresee the things, I don't think Google Chrome OS will get out of the Beta until year 2012 at least. Google Chrome OS is a windowing platform over Linux and most amazingly all the Google Chrome Applications will not be just for itself. The applications will run on any operating system including Microsoft Windows, Linux, Mac OS, etc. (lol, yea that's a little relief that Google gave to Microsoft)
[ad#ad-taalz-inpost-right]Google has officially started asking the partners to put their hands in with them to start the application development for their new Google Chrome OS.
Will Google Chrome be a threat to Microsoft Windows?
Talking about the threat to Microsoft, with support of my above mentioned reasons, I don't think so that Google Chrome OS will be any threat to Microsoft. Initially Google is just targeting the Netbooks. So it will at least take 2 years for them to make this netbook OS a mature one, and after that they will put their hands on the real x86 platform operating system.