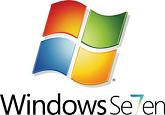 Windows 7 Beta is a hot issue on the Internet since last two days. Everyone is talking and blogging about it. Since the announcement of Windows 7 beta for public release at CES2009 by the Microsoft's CEO Steve Ballmer, everyone (including myself) was not able to sleep properly. I had only slept for 5 hours during these last two days and was trying to get my hands on Windows 7 Beta and put it online for my viewers. Here I'll now guide you on how to get your own Microsoft Windows 7 Product Key (aka Activation Key). Learn about how to download Microsoft Windows 7 beta from official links.
Ok, before I continue let me tell you that I tried it personally and now I am sharing it with you people. If it does not work for you then either there is some problem or Microsoft had stopped giving out the activation keys.
Goto Microsoft TechNet website.
Sign in to your Windows Live ID. (you can see the signin on the top right corner.) (you might be asked to fill out some form for a profile, so please fill it and continue.)
After you are signed in visit:
a. For 32-bit Windows 7 Beta Product Key
b. For 64-bit Windows 7 Beta Product Key 
There you are, Enjoy your own product key.
Please note that Microsoft is going to give out only 2.5million official activation/product keys for Windows 7 Beta. So grab one of yours right away.