Bluetooth technology surely has revolutionized the way we use our devices.It enables us to do our work hands free and wireless too.I am music fan and do listen to a lot of music,and the one thing i can't afford to live without are my headphones.But sometimes the wire around it disturbs me.A Japanese company Sigma-Apo has launched a headphone which not only works with your computer but also with your iPod and iPhone.
The name of this beauty is Bluetribe.It has hexagonal earpads which are different from the usual round shape ones.Here is the pic of the bluetooth headphone.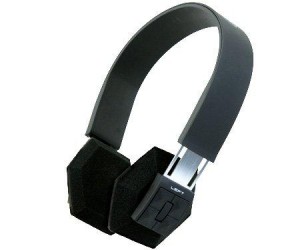 Some of the features are as follows:
1.built-in headphones
2.interchange-able handsets
3.controls : power,play,stop,pause,track-up,track-down and volume.
4.battery life is 11hours.
5.make phone calls,listen music with maximum range of 33feet.
6.Works with your iPhone and iPod.
7.its a bluetooth version 2.1
The price is $112.