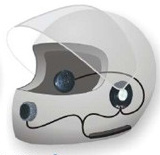 Driving has to be taken seriously and its every driver's responsibility to do so. With mobile phones in our daily lives, chances of an accident using them while driving increase. In a  car, you may use a bluetooth phone call receiver and talk over but it is most difficult when it comes when you are riding a motorcycle. There is no easy way to use a mobile phone to communicate with others while you are on a bike. But now AKE has developed BlueCom 102 pocket Repeater, something to make a biker's life easier. The biker may communicate with other bikers, via these bluetooth helmets. It would be handy when two partners are going somewhere like a road trip. Any mobile phone with a bluetooth can be connected to it, to listen the calls while driving.
[ad#ad-taalz-inpost-left]The helmet can be used  for listening to your favorite music from MP3 player. This is really nice,why only the people in cars get this luxury. It is one of the best hand-free gadget for mobile phones for those who travel on bikes.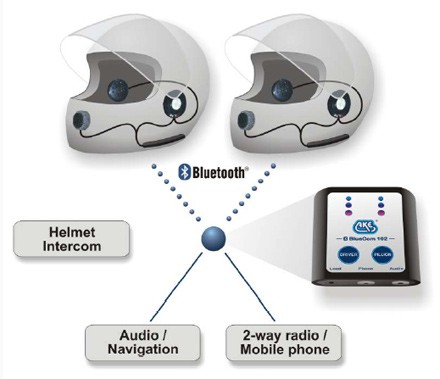 However, still we can't say that its good idea because the studies show that listening to phone calls while driving is always a harm and gives the accident chance ratio a rise. The concentration of the driver/rider gets more into the conversation on the phone instead of their attention on the road.
The price of AKE's Bluetooth Helmet is not yet confirmed.
Via [engadget]