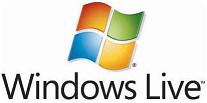 Windows Live Hotmail team had been working hard on improving the working and outlook of the Windows Live Hotmail. Few days back I noticed a change in the design of the Windows Live Hotmail. The new design is quite spacey and have a better view of the mails. The top advertisement banner is removed and now your inbox only have a side banner which gives you more space for your emails.
[ad#ad-taalz-inpost-left]In the old design as shown below the Windows Live Hotmail had a top banner, but in the new design that banner is no more. Instead of the top banner now there is a side banner. The Inbox was previously showing only 25 mails per page. Now the new design is showing 35 mails in the inbox on every page.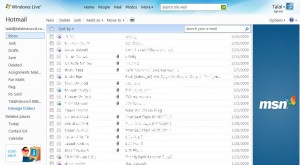 I like this new design but one thing that is still pending by Microsoft Windows Live Hotmail developers team is the selection of multiple emails by holding down the shift key from the keyboard. The older "Hotmail" design which was before this Windows Live wave 3 had this feature. If I wish to select like 10 or 12 emails in a row then I simply used to select the first mail to be selected, hold down the Shift key and then select the last mail to be selected. Like this all my 10,12 email used to get selected. This feature was taken from the MS Outlook, but now in this Windows Live Hotmail Wave 3, we have to select each mail individually 🙁 When I get like 40 or 50 unwanted emails, I have to select them one-by-one now to delete them…! I hope somehow Windows Live developers team hear my this request and put back that feature again.