I don't know why but i always liked solar energy powered devices,its the whole mechanism how they get light form the sun and the energy is converted to run the device.Solar energy usage is now being more emphasized on,in order to make a ec0-friendly environment.Kiwie an Italian company has announced the Sunbeat MP3 player,which works totally on solar power.Its a very nice looking player,with some as good features.
Here is the pic of the Sunbeat MP3 Player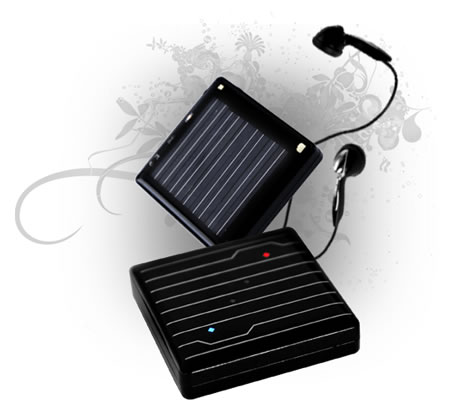 The MP3 players comes up with the solar panel as the part of its body.There are buttons on the sides to change songs and volume.The player automatically starts when the headset is attached to it.
Features:
Format support: MP3, WMA and U-DISK
2GB memory
Connection: Via USB to computer
Transfer Rate: 480Mbps
Measurement: 40.3 x 40.3 x10mm
Weight: 32grams
There is no news of the price as per yet.