Huawei came into the mobile and smartphone manufacturing industry just few years ago and within just these few years have proved that they can deliver what people actually want. Huawei's target market in starting from Asia is now getting stronger day by day in the west too. Huawei introduced the low-end affordable Android handsets so that everyone can experience the technology. Later in their next milestone came the high-end smartphone called "Huawei Honor / U8860″ also known as "Huawei Glory" which genuinely changed all the perspective of users towards Huawei and people are considering Huawei Technologies as a major smartphone manufacturer now. I reviewed the handset personally and believe it or not, my user experience with Huawei Honor was extremely pleasing.
Specifications of Huawei Honor U8860:
Processor: 1.4 GHz Scorpion Qualcomm MSM8255T Snapdragon
GPU: Adreno 205
Screen: 16M colors 4 inches TFT capacitive multi touchscreen
Resolution: FWVGA 480 x 854 pixels ~245 ppi pixel density
Memory: 512MB Ram, 4GB ROM
Storage: 1GB
Internal Memory: MicroSD Card up to 32GB
Dimensions: 122mm x 61mm, 10.3mm thickness
Weight: 140g
Accelerometer, Gyro Sensor, Proximity and Compass
OS: Android v2.3 (Gingerbread) Upgradable to Android 4.0 Ice Cream Sandwich
Camera: 8 Megapixel with auto focus and LED Flash
Camera Quality: HDR, 3264×2448 pixels with Geo-Tagging
Secondary Camera: 2 megapixel front camera
Video: 720p @ 30fps
GPRS: Class 10 (4+1/3+2 slots), 32 – 48 kbps
EDGE: Class 10, 236.8 kbps
HSDPA 14.4 Mbps, HSUPA 5.76 Mbps
Wi-Fi 802.11 b/g/n, DLNA, Wi-Fi hotspot
Bluetooth v2.1 with A2DP and MicroUSB v2.0
GPS: A-GPS Support
Battery: Li-Po 1900 mAh
Talktime: Up to 530 minutes
Standby: up to 650 hours
Play games up to 7hours
Play videos up to 15 hours
Huawei Honor Review – Design:
The handset that I received for the review was a sample and may be some changes are made later. The outlook and design of the handset was pretty impressive with the silver line around the front corners something similar to the iPhone. I also posted body comparison photos of Huawei Honor vs Apple iPhone 4 which shows that Huawei Honor has a bigger screen size, i.e. 4 inches. The height of the Huawei Honor is larger than iPhone 4.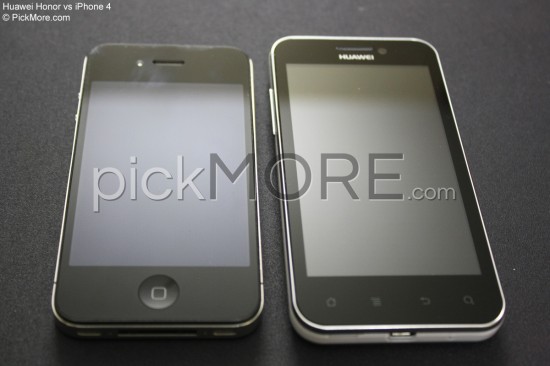 The front of Huawei Honor is in black color, whereas the back cover comes in 7 different colors: Glossy Black, Textured Black, Elegant White, Vibrant Yellow, Cherry Blossom Pink and Burgundy. Below the screen on the front, it has 4 navigational keys: Home, Menu, Back and Search which makes it very easy for the users to switch around screens instantly. Above the screen on the right side is the 2 megapixel camera which I guess no other handset has yet.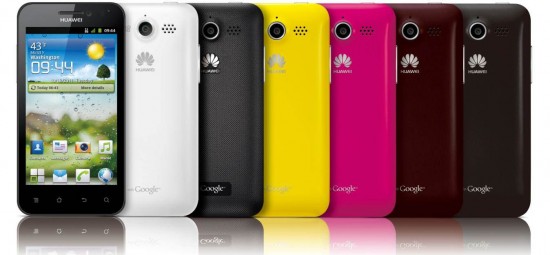 All the smartphones are still using the 1.3mp camera on as the front camera. The side of handset has the volume button but unfortunately no camera click button. On the top we have the headphone pin port and the power button. Usually handsets have the power button the top right, but Huawei Honor's power button is on the left top which was a little confusing at first but later when you start to use it, it won't matter. At the bottom we have the microUSB v2.0 port to charge and data transfer. At the back on the upper side in center is the 8 megapixel camera with a flash light on its left side and the speaker on the right. Huawei made Honor thinner in width and increased the height, which makes it easy to handle and comes very comfortably in hand.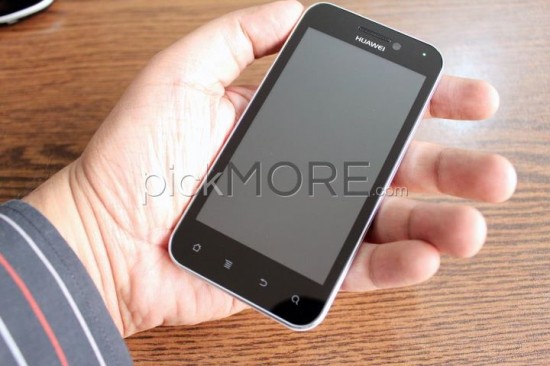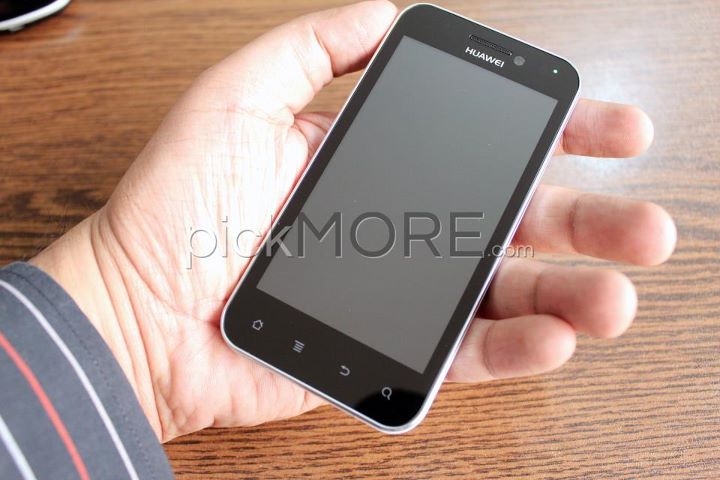 You can also look at the Hands on Pictures of Huawei Honor which I posted a month ago.
Huawei Honor Review – Display, User Interface & Usability:
The 4-inches TFT screen with the high resolution of 480 x 854 pixels (i.e. usually known as hdpi in technical terms with 254ppi density) makes the handset look sexy. The screen is glossy and the contrast of the TFT is very well managed. Under direct heavy sunlight the screen still pops out perfectly and everything is easily seen. I compared the Huawei Honor screen with Apple iPhone 4 under direct sunlight and Huawei Honor had much better result than iPhone 4. Huawei has really worked hard on this handset to compete in the market and will be well paid off. The user interface of Huawei Honor was extremely good and very well customized. The unlock screen was very impressive giving instant access to things with unlocking. The circular unlock ring has 3 other options besides simple unlocking the handset. If you drag the lock icon to the top it unlocks the handset and directly display Recent calls screens. If you drag to the left, it takes you to the messages screen. Dragging to the bottom will activate the camera and dragging to the right simple unlocks the phone. This ring unlocking UI gives instant access to the users to their most used activity on the smartphone.
It would be unfair if I don't mention about the keyboard of Huawei Honor because this is the thing that stands out in this handset and rules over all other Android handsets. Huawei's keyboard IS ONE OF THE BEST keyboards I have used so far. The auto word prediction was super amazing. You start typing and the keyboard will auto suggest you the next word which you might want to type. Like if you want to type "Where are you?" simply type "Where" and it will auto suggest you with next word to come with "are, is, have, and so on". The swiping keyboard technique is amazing too. If you want to type a capital letter, simple swipe the "a" key upwards and it will type capital "A". Similarly swiping downwards brings up the special character mentioned on that key.
The Home screen has multiple views and can navigate by swiping left to right or right to left and is easily customizable with shortcuts and widgets. Huawei has their own app store too from where you can download the Themes and widgets.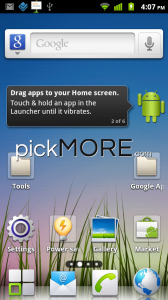 Huawei has also focused on the Messages screen of this smartphone and knows exactly what the users want who loves to text a lot. They have customized the Text Messages app and made it possible for the users to use it more widely. So you don't need to download any other third party SMS app if you are on Huawei. There is no limit of sending multiple SMS text messages, I sent a single SMS to my whole contact list (which is around 300+ contacts) and the messages were delivered at a very good speed and without any hassle in a single go. While the message was delivered I started receiving back the text from my friends and the performance of the handset never dropped. The text messages to those 300 people were being delivered and at the same time, I was able to write a reply to the messages I was receiving. This EXTREMELY impressed me because even the BEAST (Samsung Galaxy S2) failed at this.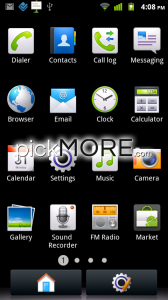 Huawei Honor comes with the built in Task Manager because Android runs out of battery very quickly if you don't close the useless apps (yes, I'll talk about the batter life below in this review).
Huawei Honor Review – CloudDrive:
Huawei's next big thing is the Huawei CLOUD storage and backup facility. Just like the Apple's iCloud, Huawei has its own backup and storage service too, a 160GB of backup storage space on the CloudDrive where you can sync your contact, videos, photos and data for FREE. Huawei gives all the necessary security and upgrade features with CloudDrive. It is easy to sync multiple devices with your contact lists and easy to transfer data among other handsets.
Huawei Honor Review – Processor, Memory & Performance:
I mentioned a little about the performance in the above heading about the SMS Text Messages delivery which I tested and came out to be extremely good. Huawei Honor has a single core 1.4GHz Scorpion Qualcomm MSM8255T Snapdragon processor with Adreno 205 GPU and 512MB of RAM. To my surprise, there was no lag in any application or performance of the handset which made me think about the processor that a single core processor is all what a handset requires. The dual core processor race is not required for the novice smartphone user when the single core delivers everything that is required.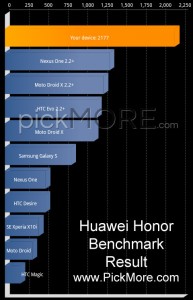 Usually handsets slow down after a usage for a week when the data starts to flow in and out. I used Huawei Honor for two weeks with full stressed usages and the performance didn't drop.
The benchmark of Huawei Honor was extremely amazing at my end. Usually people compare every handset with Samsung Galaxy S, so a clear difference was seen in the benchmark. Yes I agree Samsung Galaxy SII goes more than 3000 score, but keep this in mind that Huawei Honor is a single core processor.
Huawei Honor Review – Camera and Video Recording:
Huawei Honor has an 8 megapixel camera which captures images with 3264×2448 pixels resolution. The front camera is of 2 megapixels which was also a surprising thing for me as there was no other handset available right now which is using a 2mp camera as a secondary camera. The result of the main camera was super amazing and the best thing about it is that it enables the users to take HDR photos. The HDR Photo result is very crisp and sharp. I tested taking pictures in difference lights and scenarios and the result was pretty impressive.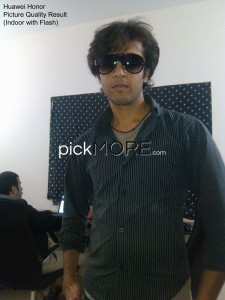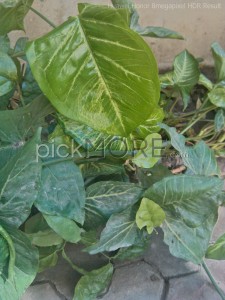 About the video quality of Huawei Honor, I won't say much but would rather share the video that I recorded from this smartphone. The colors were not very sharp but were good. The video that I recorded was towards the sun light too, so even recording directly towards sunlight gave pretty good result. Here is the video sample of 720p recording from Huawei Honor:
[youtube 9pORDADo22o]
Huawei Honor Review – Conclusion (Score: 8.5/10):
If you want to have the taste of Android with performance, stability, style and in affordable pricing – Huawei Honor is what you MUST have. I have reviewed number of Android handsets but Huawei Honor's user interface and usability was THE best so far.  I do the review technically too, but as a layman people want to know how the smartphone's usability is. The Interface of Huawei Honor customized Android is not as rich as HTC nor it is as simple as Samsung, rather somewhere in between both but tending more towards HTC. SMS Text Message lovers are going to like it a lot because of the simply beautiful keyboard. Photographers will like it because of it's 8 megapixel camera, with 720p video recording. 1.4GHz Processor gives you performance. So in short, Huawei Honor is a full package. If I have to give Huawei Honor rating out of 10, I would give 8.5.