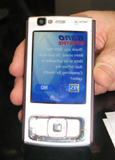 They say "health is wealth" and its absolutely right. Its always good to get a routine check-up from the doctor and get yourself examined. Sometimes we don't realize that our body is undergoing a change which can in the long term become a serious disease, so we should take great notice of this. But it mostly happens that even if we want to go to a doctor to get a check-up either we are feeling lazy or busy and all we can do is sit back and wait for some other time. Nokia seems to have the solution for this, as they introduced the Nano Breath at the International Nanotechnology Exhibition & Conference. The mobile gets a sample of your breath and after analyzing tells if you have a disease or not.
Its a great phone and its like having a portable doctor with you. It uses AND's chip, the sensors are able to detect minute traces of different gases like CO2, NOx and ammonia (NH3). After it gets your breath the mobile would check it against the various characteristics of diseases. On discovery it would immediately tell you the disease you have.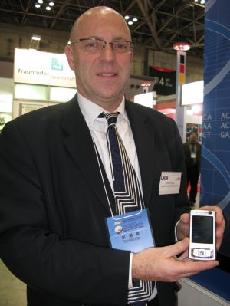 [ad#ad-taalz-inpost-left]This mobile is certainly one of the coolest examples of technology at its best. Just imagine how easy it would be for you to get your own checkup and find out whats wrong with you. On the other hand, doctors would also love this mobile because it would give them a instant analysis of the patient and able them to cure him/her easily. The handset which was shown at the INEC 2009 was very much similar to Nokia N95.
However, there are no release dates announced for Nokia Nano Breath and the cost of Nokia Nano Breat is also not confirmed yet.
Via [techon]