Nokia today on World Mobile Conference 2012 announced an amazing new smartphone. The only thing that you have to hear about this phone is "41 megapixel camera". Yes, this is Nokia 808 PureView. To-date we only have 8megapixel cameras rolling out the market with the smartphones, and just couple of them got 16 megapixel. Nokia just got the break through from all the phone manufacturers and introduced the biggest megapixel camera sensor in a phone ever.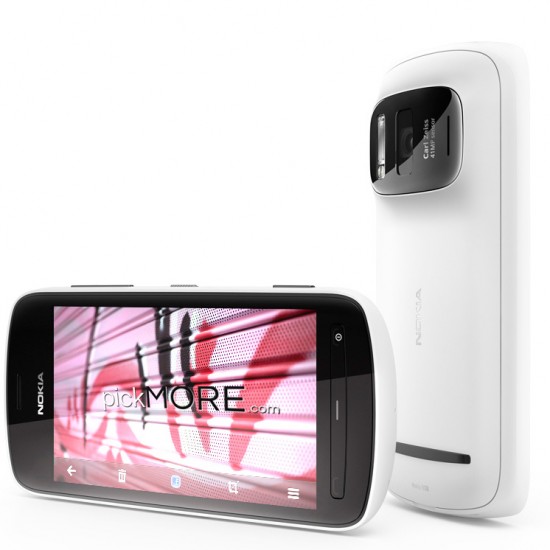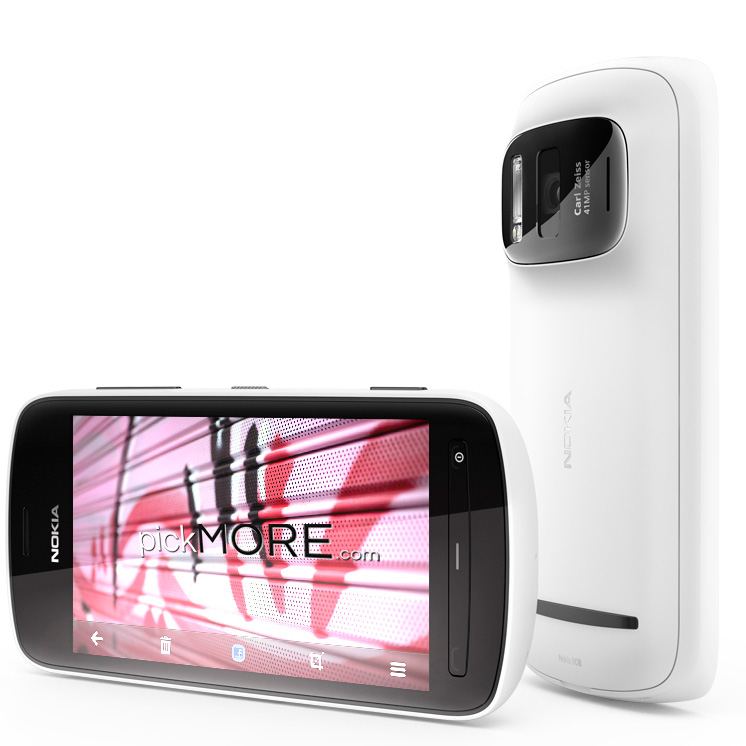 Specifications of Nokia 808 PureView:
Screen: 4-inches AMOLED capacitive touchscreen with 16M colors (360 x 640 pixels), Gorilla Glass with ClearBlack display
Processor: 1.3GHz
Operating System: Nokia Belle OS
RAM: 512MB
Dimensions: 123.9 x 60.2 x 13.9 mm
Weight: 169g
Memory: 16GB Internal, upto 32GB microSD memory card
Camera: Carl Zeiss optics 41 MP (7152 x 5368 pixels) with autofocus and Xenon flash (38 MP effective)
Video Recording: 1080p@30fps, 3x digital zoom (effective 24-74mm f/2.4 @1080p)
A-GPS, Class 33 GPRS/EDGE, HSDPA 14.4 Mbps, HSUPA 5.76 Mbps
Wi-Fi 802.11 b/g/n, DLNA, UPnP technology
Bluetooth v3.0
HDMI port
Active noise cancellation with a dedicated mic
Battery: Li-Ion 1400 mAh (BV-4D)
Standby: Up to 465 h (2G) / Up to 540 h (3G)
Talktime: Up to 11 h (2G) / Up to 6 h 50 min (3G)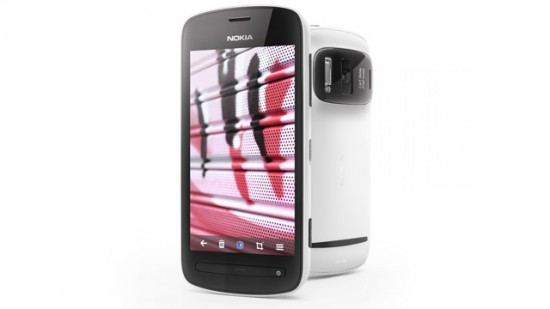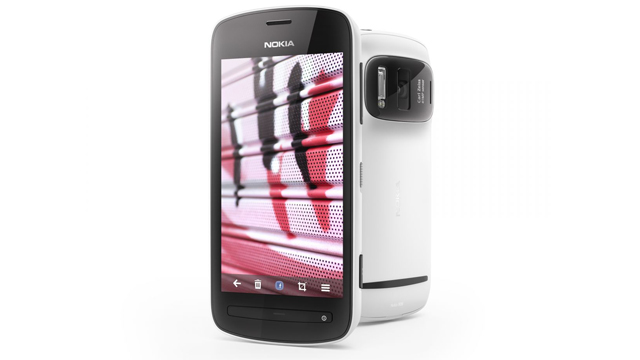 Nokia 808 PureView is a Symbian Belle operating system based smartphone with a 1.3GHz single core processor and 512MB RAM but with an amazingly high 41megapixel camera (38megapixel effective). In the QA session of Nokia Press conference at WMC, someone asked the speaker to verify again that does it take 5megapixel picture, 8 megapixel or 38 megapixel. The answer was, it does it all. When you take the image at 5megapixel, the density of the picture increases. Same is the case with 8 megapixel, but when you go for 38megapixel, it takes out every detail of the scene to be captured.
What is the price of Nokia 808 Pureview? A question that everyone is asking after listening to the 41-megapixel gigantic news. The price of Nokia 808 PureView is expected to be 450Euros but yet, it is not confirmed that when it will be available in the market. I am sure no one was expecting this from Nokia at WMC12 and for sure, Nokia took the lead and stole the show.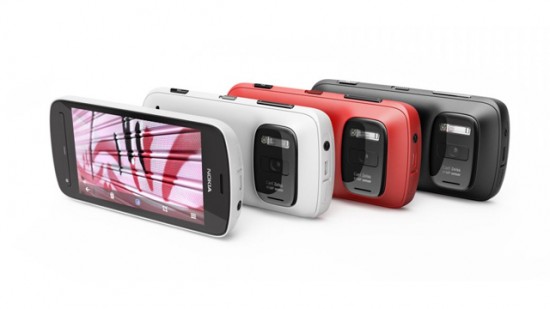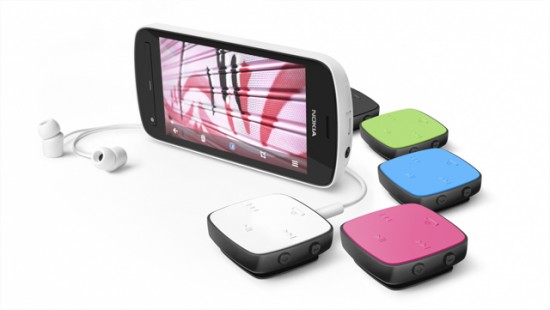 The most talked and questioned factors about Nokia 808 PureView were the operating system, camera and battery. Everyone is concered about that, why Nokia chose Symbian Belle as the operating system for this smartphone? The second question is obviously about the camera that, does it actually have the 41-megapixel camera? It's a very big jump and no one was even thinking about 41 megapixel straight away. Even these many megapixels are not so common in digital cameras. The digital cameras are also revolving around 16megapixel. So to be clear, it has a 41-megapixel sensor but the effective capturing is at 38-megapixel. The third thing which I think may be a problem in the later stage and Nokia will have to think about it, is the battery. Nokia 808 PureView has a very small 1400mAh battery. Will it be able to support the new Nokia Belle OS on 1.3GHz processor with the high end 41MP camera and the 1080p video recording feature? I guess I will be only able to record 30mins of video with a 100% battery life. I hope I am wrong and lets keep our eyes on this new smartphone. Nokia 808 PureView will be available in three colors – Black, Red and White.