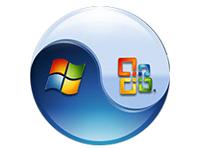 Microsoft's upcoming new version of the Microsoft Office is called Microsoft Office 14. Some people also predicts that this new version will be called Microsoft Office System 2009.
This new version of Microsoft Office will contain:
Access 14
Excel 14
Groove 14
InfoPath Designer 14
InfoPath Filer 14
InterConnect 14
OneNote 14
Outlook 14
PowerPoint 14
Project 14
Publisher 14
SharePoint Designer 14
Visio 14
Word 14
Microsoft Office 14 will be available for BETA testing to the public by May 2009 and will be having its final release somewhere by the end of year 2009.
Click on the thumbnails to have a larger view.