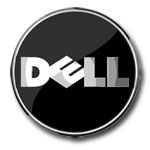 It's been over a year now that rumors are heard that Dell is going to launch a mobile phone which dell claims to be an Apple iPhone Killer. Today one of the analyst Shaw Wu said that Dell actually built a mobile phone and it was not a rumor. Dell is one of the biggest PC and Laptop manufacturers of the world and after releasing a portable media player Dell Digital Jukebox Circa 2003 to compete iPod, now Dell is targeting iPhone.
Micheal Dell, CEO of Dell is having his fingers crossed and is still waiting for its Dell Mobile Phone to come out. But the analyst Shaw Wu said that Dell actually made a prototype of their so called "Dell iPhone Killer" which was based on both Google Android and Microsoft Mobile operating systems but almost all the mobile carriers rejected their handset. Dell was not able to impress any of the mobile carriers including AT&T, Verizon, Sprint, T-Mobile, etc.
[ad#ad-taalz-inpost-right]AT&T already have iPhone, Verizon Wireless got Blackberry Storm. T-Mobile has the Google G-1 and Sprint is hopefully going to get Palm Pre. Some rumors even came up that Staples Store has a prototype of Dell's phone aka dPhone at display. The spokesman of Dell said, "You'll see us with smaller and smaller devices that have capabilities of the devices you are referring to. Not in the near-term…" on Citi Technology Conference in New York.
So I guess, its the time to wait for a new Mobile Phone by Dell which after today's rumor of dell phone not getting accepted by any mobile service operator (mobile carrier) seems to be only a dream. I hope Dell has something good and better than every other mobile phone.