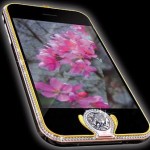 An Australian jeweler Peter Aloisson got the honor of making the world's most expensive iPhone handset by putting up jewels on it. He named this new iPhone as iPhone 3G King of Button which is made up of 18-carat yellow gold, white gold and rose gold. The boards of the iPhone are covered with the best 138 diamonds. The outer layer of the boarder is of rose gold, then the diamonds are places and then the inner layer of yellow gold.
The worth of this iPhone 3G King of Button is US$2,517,345 (£1,636,000) which makes it the world's most expensive and valuable Apple iPhone 3G handset. The center of attraction of this iPhone is the HOME button which is a 6.6crate highest quality diamond. This diamond is considered to be as one of the rare diamond of the world.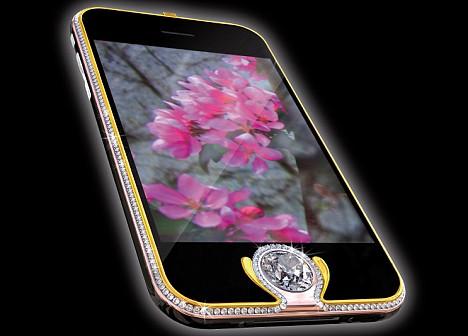 Aloisson, has previously also made the most valuable gadgets and is well known for these things since 1998.
[Via: DailyMail]