Torch is sometimes very necessary thing when you are on the road alone, and your car breaks down, or you lose something on the walk back home in the night around the corner of the next block. Apple iPhone 4 has an application called LED Torch Flashlight. You can download this app for free.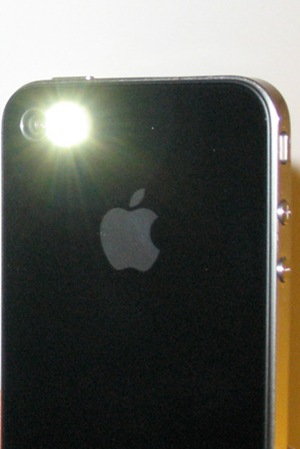 [Download LED Torch Flashlight Free Apple iPhone 4 App]
Optimum Computer Game developed this app which is quite a necessary app for me at least. Apple initially rejected this app to be on the app store, because they thought that its the illegal use of their hardware. But later, they realized themself too that this app is quite useful and approved it.