Criminals are on social media too, if you don't believe it read this story and few other incidents happened in the past few months and all these stupid thieves and robbers were arrested too. In the area of Calima, north of the city of Cali, Colombia two Internet cafe robbers were arrested. They came to use the Internet and while signing off, they assaulted the Internet cafe manager and took away all the money.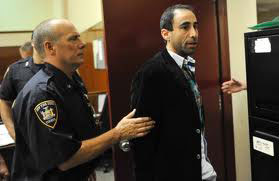 According to a Spanish website, two men came to an Internet cafe just as walk-in users. After using the Internet services they came to the counter to the manager and instead of paying for the usage drew out guns. They assaulted the manager and took away all the money. On their way out, they robbed a motorcycle too for their escape.
The manager of Internet cafe called up the local police and while investigation they came to know that one of the robbers left his Facebook logged in. The stupid robber was so excited about the robbery that he even forget to sign out. The police got his address from his profile and calmly went to his home and arrested him. The stupid thief is now behind the bars.
Couple of other similar incidents also took place in the past few months. In December, Isiah Cutler was arrested for burglary in Pittsburgh with three teens and later posted the pictures on Facebook. Last month Michael Baker of Jenkins, Ky., was arrested for stealing away gas from a police car and posted his pictures of his bravery on Facebook.