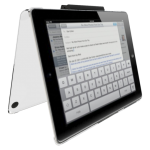 Protecting your expensive iPad 2 is obviously very necessary. When you have an expensive gadget everyone do cares for it that it remains scratch-less for a longer time. Different companies introduced different styles and types of cases and bags made up of leather and rubber to use as Apple iPad 2 sleeves.
Here are some of the iPad 2 Protection Sleeves, Bags and Cases: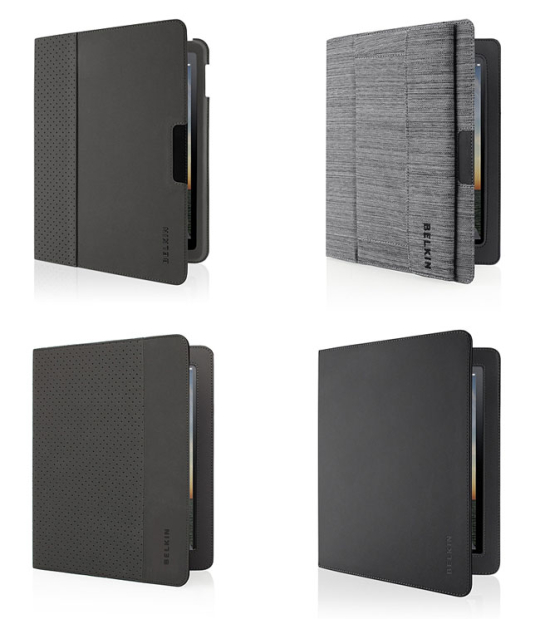 Booq Booqpad iPad Agenda – The US$49.99 Booq Booqpad iPad Agenda integrates an old-school paper notebook to live alongside your iPad 2. Photo credit: Booq
Capulet London Alison – Capulet is a British luxury brand and its iPad 2 case, the Alison, has a luxury price tag of US$390. It also works for the original iPad and comes in multiple styles and colors. Photo credit: Capulet
Case-mate Pop – The US$49.99 Case-mate Pop comes in multiple colors and has a hidden stand on the back. Photo credit: Case-mate
Case-mate Simple – The Case-mate Simple (US$34.99) gives your iPad 2 a more square look.
The Case-mate Venture (US$49.99) offers multiple viewing angles. Photo credit: Case-mate
Case-mate Versant – The $39.99 Case-mate Versant has an adjustable kickstand. Photo credit: Case-mate
ColcaSac Uintah iPad Sleeve – For all you naturalists out there, this US$40 Uintah Sleeve from ColcaSac is currently available for both the iPad and iPad 2. And yes, it's made of all-natural materials and comes in many different styles and colors. Photo credit: ColcaSac
Dodocase – The US$59.99 Dodocase gives your iPad 2 a classy, art portfolio look. Photo credit: Dodocase
Enki Genius case – Enki is a Detroit-based company that makes cases for a number of portable devices. Its upcoming Enki Genius iPad 2 case is a back-only case that's designed to work with Apple's Smart Cover to provide full protection for your iPad 2. No pricing yet, but we hope it's less than US$20 because that's all it's worth. Photo credit: Enki
iKit Carbon – The US$30 iKit Carbon has–you guessed it–a carbon fiber back. Photo credit: iKit
iLuv Detachable Bluetooth Keyboard Case – The iLuv Detachable Keyboard case is one the several keyboard cases that will be available for the iPad 2. This one's a bit pricey at US$129. Photo credit: iLuv
Gear4 Angry Birds Case – What would a case roundup be without an Angry Birds case? Unclear how much this will cost–or where you'll be able to get it–but it should be around US$35 to US$40. Photo credit: Gear4
Kensington Key Folio – Kensington is adapting its US$99.99 iPad Key Folio case to the iPad 2. Click here to see the rest of Kensington's iPad 2 accessories. Photo credit: Kensington
M-Edge Classic Jacket – M-Edge's Classic Jacket (US$34.99) case is coming soon for the iPad 2. It gives your Apple tablet a more bookish look. Photo credit: M-Edge
M-Edge Latitude Jacket – The M-Edge Latitude (US$34.99), also coming soon, is a full protective cover with a kickstand. Photo credit: M-Edge
Miniot Real Wood Cover – Dutch company Miniot is doing a snazzier version of Apple's similarly designed iPad 2 cover. The big difference: The Miniot cover (US$69.99) is made partially out of wood. We like. Photo credit: Miniot
iSkin (Q.West) The Summit – While we wait for iSkin to adapt its silicone and polycarbonate plastic form-fitting covers for the iPad 2, here's one you can use now–a sleeping bag for your iPad 2. The iSkin Summit costs US$95. Photo credit: iSkin
Scosche foldIO P2 – Scosche is making a few iPad 2 cases, including the foldIO P2 (US$44.99), which offers multiple ways to position your iPad for viewing. It also comes in white. Photo credit: Scosche
Scosche GlosSEE P2 – This rubber Scosche case is called the GlosSEE. Very catchy. It's coming soon and costs US$40. Photo credit: Scosche
Speck PixelSkin HD Wrap – While we haven't tried out Speck's PixelSkin HD Wrap for iPad 2, it seems like an excellent alternative to Apple's Smart Cover because it protects both the front and back of your iPad 2 yet offers similar design features to the Apple case. It's priced at US$49.95 and comes in multiple colors. Photo credit: Speck
Speck Pixel Skin HD Wrap – Another view of Speck's PixelSkin HD Wrap for iPad 2. Photo credit: Speck
Speck iGuy Standing Cover – Speck's iGuy Standing Cover is compatible with both the iPad and iPad 2 and is available in multiple colors. Price: US$39.95. Photo credit: Speck
Targus 360-degree rotating stand and case – The Targus 360-degree rotating stand and case swivels a full 360 degrees and can be propped up in both horizontal and vertical positions. One of our early favorites. Price: US$59.99. Photo credit: Targus
Targus Protective Cover Stand – Targus' more basic model, the Protective Cover Stand, retails for US$40. Photo credit: Targus
Timbuk2 Pop-Up – Timbuk2's upcoming Pop-Up case is kind of a hybrid sleeve/hard case, with a rigid front for added protection, and a faux fur lining on the inside. As its name implies, it's also designed to allow you to prop up your iPad–whichever model you have–and be used as a viewing stand. Alas, this Timbuk2 case isn't due out until July. It will retail for US$39 and will come in multiple colors. Photo credit: Timbuk2
Waterfield iPad 2 Smartcase – We're fond of Waterfield Design cases/sleeves for the iPad, and, as expected, the San Francisco-based company is adapting them all to the iPad 2. This Waterfield Smartcase is available for both the iPad and iPad 2 (coming soon) for US$59.99. Photo credit: Waterfield Designs
360 Shield Folio Polycarbonate Swivel Case – As its name implies, XGear's 360 Shield Folio Polycarbonate Swivel Case is made of your translucent polycarbonate plastic and has a extended kickstand to prop up your iPad 2 for typing (additional pictures on XGear's site). This one retails for US$39.99. Photo credit: XGear
360 Shield Folio Carbon Fiber Protective Swivel Case – XGear's 360 Shield Folio Carbon Fiber Protective Swivel Case may not be bullet-proof but it's made completely out of carbon fiber. The downside: It costs a ridiculous US$299.99. Photo credit: XGear
XGear iPad 2 Smart Cover Enhancer Case – Another case that's designed to make up for the deficiencies of Apple's Smart Cover, the XGear iPad 2 Smart Cover Enhancer protects the back of your iPad while Apple's case does front duty. This one's overpriced at US$34.99. Photo credit: XGear
Zaggmate with Keyboard Case – As one might expect, Zaggmate is adapting its US$99 Keyboard Case to the iPad 2. Photo credit: Zaggmate
[Via: Cnet]