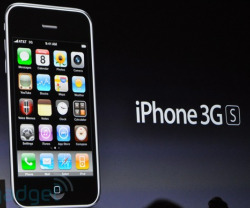 Finally Apple has announced the date for the launch of the new Apple iPhone 3GS on the WWDC 2009. WWDC is "World Wide Developers Conference" which is held every year. Apple's vice president Phil Schiller at the Apple keynotes announced the launch of the new iPhone. The OS of the phone is upgraded and is the 3rd version which is quite common to ears now, the "iPhone 3.0". Apple is launching iPhone without Steve Jobs.
[ad#ad-taalz-inpost-left]The new iPhone 3Gs got some major changes in its functionality and in addition to the most awaited MMS option, it has some new feature too. The most highlighted one on the keynotes was the Find My iPhone. With the help of this function you can locate your lost handset. The newer version of the operating system iPhone 3.0, will be available for the iPhone 2.0 users on 17th June 2009. The current iPhone 3.0's price will be cut down and will be sold for US$99 only. The new iPhone 3Gs 16GB will cost $199 and the 32GB will cost $299. Yes, there is no more 8GB.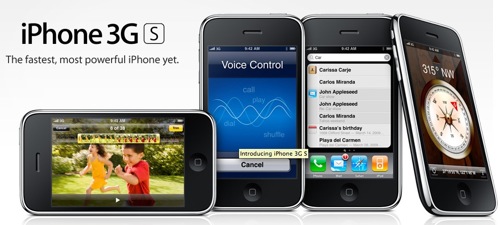 iPhone 3Gs features:
[ad#ad-taalz-inpost-right]MMS (Yes! finally its here)
Cut Copy Paste ..
22 Carrier Providers in 44 Countries.
iPhone 3.0 is three times faster in running Java scripts.
Spotlight Search.
Find My iPhone, to locate your misplaced handset.
Peer-to-Peer Blue-tooth (without pairing devices).
HSDPA (High Speed Downlink Packet Access).
3 Mega pixel Auto Focus Camera.
Video recording at 30fps.
iTunes will work in Airports too, so get ready to spend more 🙂
IceBerg, a book app for iPhone.
TomTom GPS.
Voice Recognition.
Digital Compass.
5 hours 3G talk time.
9 hours WiFi Internet usage standby.
(Images Courtesy: mac4ever, engadget)