Microsoft Windows 7 and Live Wave 3 releasing in a day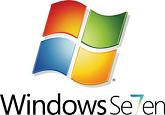 At the CES2009 conference, Microsoft's CEO Steve Ballmer announced the beta version released of the most awaited new Microsoft Windows called Windows Seven (Windows 7) to the general public. Before this Windows 7 was only available for the Microsoft Developers Network to check the errors and bugs. Microsoft is very concerned about this new version of Windows because of its predator Windows Vista negative impact.
The other product of Microsoft called "Microsoft Live Wave 3" will be out on this Thursday, but with an exception that Live Movie Maker will be released later. This new Live Wave 3 includes Photo Gallery, Messenger, Live Mail (aka Hotmail), and many more thing.